Continuing a rural tradition, in the heart of the Cotswold countryside, is a 'Maker of Scarecrows'. Polly Kettle missed seeing these once familiar characters out on the English landscape and decided to produce her own, in kit form...
About Scarcity of Scarecrows
Sowing Season
Individually hand made in rustic coloured hessian, the Scarecrow stands 2m/6ft tall. To ensure that they are true sons of the soil... Their head is made of wheat straw from the Cotswolds and thatching straw from Somerset. Each comes with a floppy hat, polka dot scarf, stuffed crow and a corpulant mouse running up the trouser leg... Two styles are available... One has a jacket with a large wooden button over dungarees the other a 'T' shirt with dungarees and a 'seedcorn' bag. They are sent out ' across the fields' neatly packed ...with easy to follow assembly instructions.
Far Afield
Some scarecrows are travelling far a field as Polly is exporting to Europe and America. They have also found themselves in the gardens of the rich and famous... Hugh-Fearnley-Whittingstall, Sir Terence Conran, Sir Cliff Richard, Lady Bamford, Sir Cameron Macintosh, Garden Write Rosemary Verey OBE, Darcey Bussell and Chelsea Gold Medal winner Bunny Guinness to mention a few...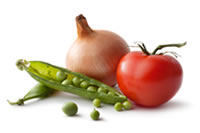 Spadework
Polly is researching the tradition of 'Scarecrows.' In Devon, they are known as a 'Mommet; Norfolk and Suffolk 'Mawkins'; Wiltshire 'Gally Wagger'; Somerset, Warwickshire and Worcestershire 'Mommet'; Lancashire and Yorkshire 'Mammet' and in Scotland 'Tattie Bogle.'